When you are trying to access our parent portal: Go to our website, on the homepage scroll down to campus portal, click the button and choose campus parent. On the next page do not click on "New User". You will simply need to enter your credentials and log in. If you do not have a user name, or if you have forgotten your password, please get in touch with me at
traci.malpert@k12.sd.us

Parents it's important that you let the school know when your student will be absent from school. For your convenience, please feel free to use email 24/7 to notify us if your child will be gone.
traci.malpert@k12.sd.us

Picture Day is TOMORROW - Tuesday, August 31! Staff pictures will begin at 7:45, followed respectively by JH FB, JH VB, Cross Country, Elementary group photos , and any K-12 students that haven't taken their school pictures .

Hey all! Bikes belong in the bike rack, not on the sidewalks.

Are you ready for some football?! Our BH football team travels to Castlewood today. Game starts at 7:00. Go Big Red!

We are excited to announce our Homecoming King and Queen candidates! Queen: Chloe F, Ashlynn K, Jenna W King: Carter E, Aidan F, Owen S,

5F made all about me card towers.

The class of 2025 has selected the theme for the 2021 Homecoming Festivities. The community is asked to begin gathering ideas and materials to support this year's theme "Candy." The parade, business decorations, and community participation are a big part of the spirit of homecoming. Homecoming week will be September 6-10. Coronation will be held on Monday, September 6 at 7:30pm on the grass west of the tennis courts. We will crown the king and queen as we light the BH. Come help us celebrate as "Victory Tastes Sweet."

Good luck Lady Braves against Groton tonight! Games are in Groton beginning at 5:00 with a C-match, JV and varsity to follow. Use GDIlive to watch via livestream.

Students who have not taken their school pictures will have them done at the school on Tuesday, August 31!
Wondering what is happening at BHHS? Want to know all the details or happenings for the day? Make sure you have our new BH app for your smart phone or visit our website. Its important to look at the live feed and news articles this is where you will find everything BHHS. Happenings at school are under the EVENTS Heading and Athletic Games are under ATHLETICS.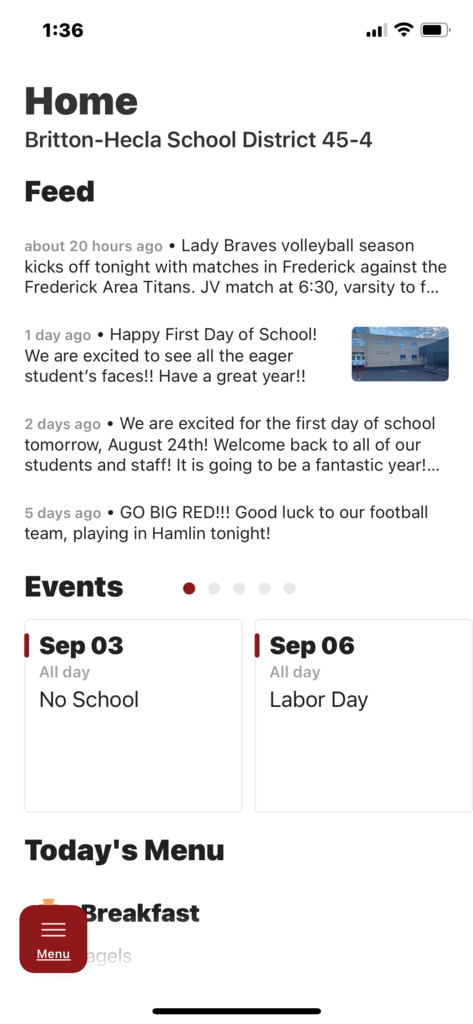 Lady Braves volleyball season kicks off tonight with matches in Frederick against the Frederick Area Titans. JV match at 6:30, varsity to follow. Go Braves!!

Happy First Day of School! We are excited to see all the eager student's faces!! Have a great year!!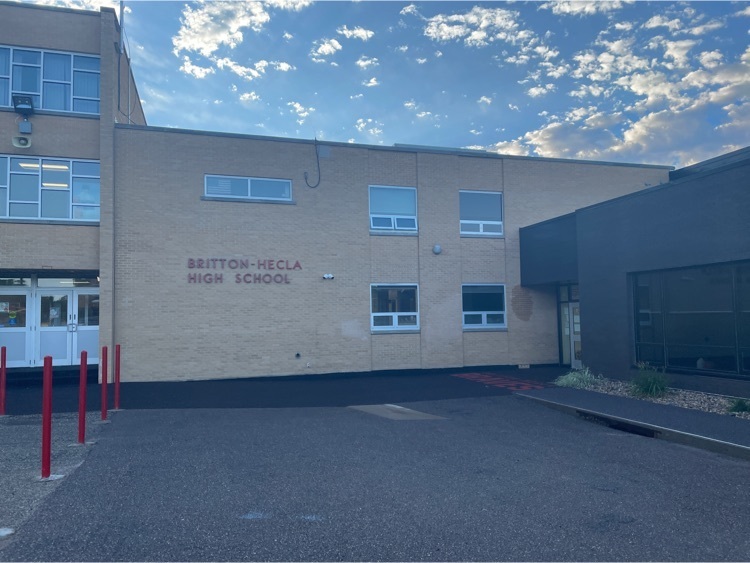 We are excited for the first day of school tomorrow, August 24th! Welcome back to all of our students and staff! It is going to be a fantastic year! K-5 parents may accompany their child/ren to the classroom.

GO BIG RED!!! Good luck to our football team, playing in Hamlin tonight!

Home Base Consent Forms are on the website
https://5il.co/xib4
The Home BASE program is a community program that works cooperatively with the Britton-Hecla School District. The program will provide complimentary snacks and meals to students who may need additional food resources over the weekends during the 2021-22 school year. Any child enrolled in the Britton-Hecla School District may be eligible to participate. There will be a limited number of spots so if you feel that your child/children can benefit from this program we encourage you to return this form.
Welcome, 6th graders!!!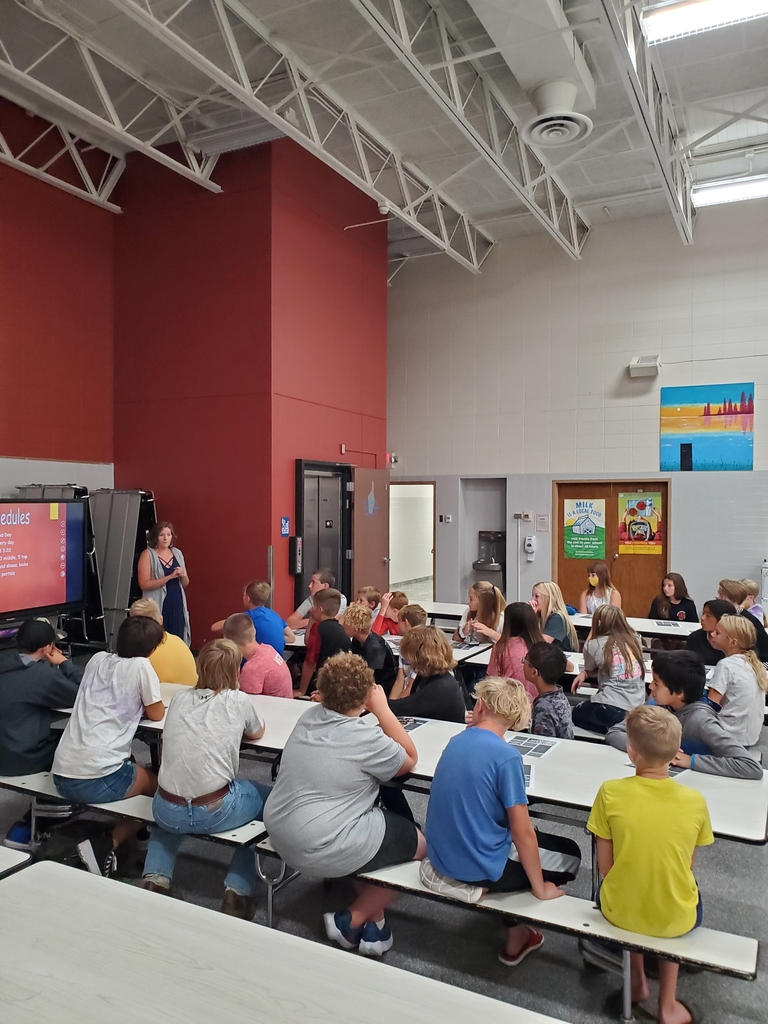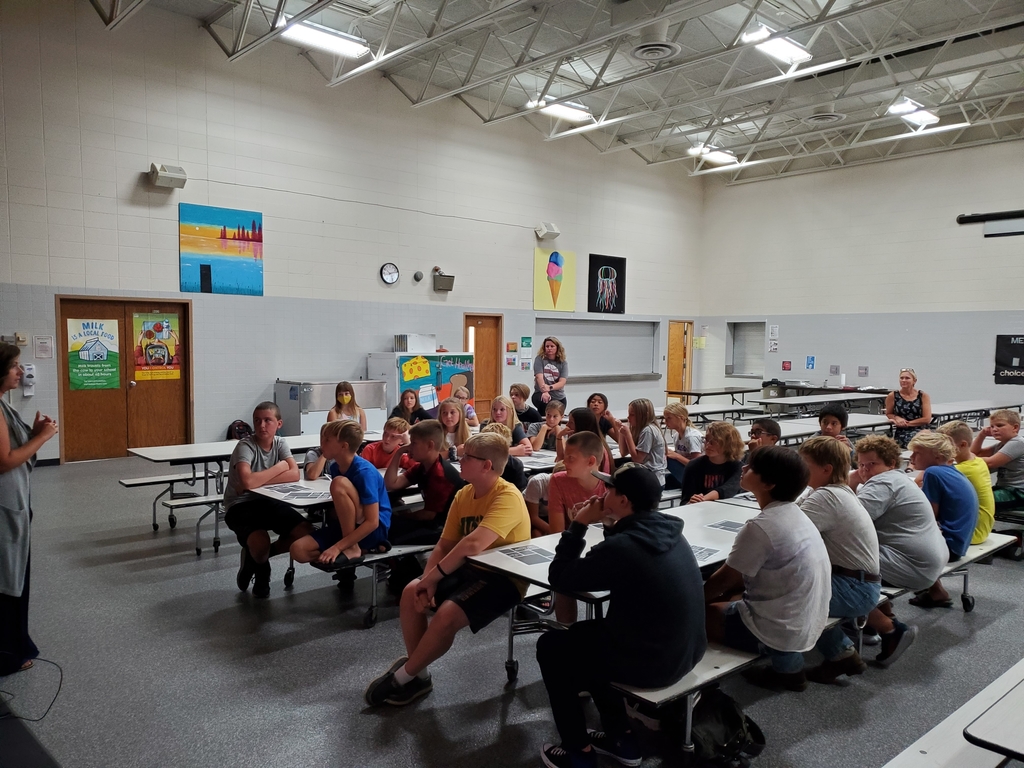 We are excited to see our 6th graders at 10:00 AM this morning (Thursday) for orientation! Due to construction, we are not able to go to the lockers today, so not necessary to bring your supplies for your lockers.
Teachers are having fun learning and getting ready for the new school year.