Substitute Teachers for K-12 NEEDED!! Britton-Hecla School District is looking for substitute teachers for the 21-22 school year. Subs would need to complete a background check before working at the school. Visit the Business Office for paperwork.

Show your Braves pride this week and dress up for our spirit days! This is for all students grades K-12. Tuesday is Pajama Day!
BHHS is working with Screening America to help families become aware of rare heart issues. Please visit the attached link to get more information about the screening and read about The Adam L. Thompson Foundation which was formed by a family from South Dakota who would have benefitted from have their son screened.
https://www.britton.k12.sd.us/page/screening-america

Preschool Screening will be at the school on Tuesday, Sept. 21. If you have a child between the ages of 3 - 4 years old, and you are not intending to enroll them in KG next year, please call the office to schedule a screening time. 448-2234 ext. 2200

Enjoy the long Labor Day weekend ahead- no school Friday, Sept. 3 or Monday, Sept. 6th!

MAIN STREET BUSINESSES! Are you interesting in having your windows painted for homecoming? Please let Mrs. Symens know. You can either email -
stephanie.symens@k12.sd.us
or call the school. Thanks!

The cross country meet today that was in Redfield has been postponed.

Foundations of Tech students "dissected" computers today to find various hardware components.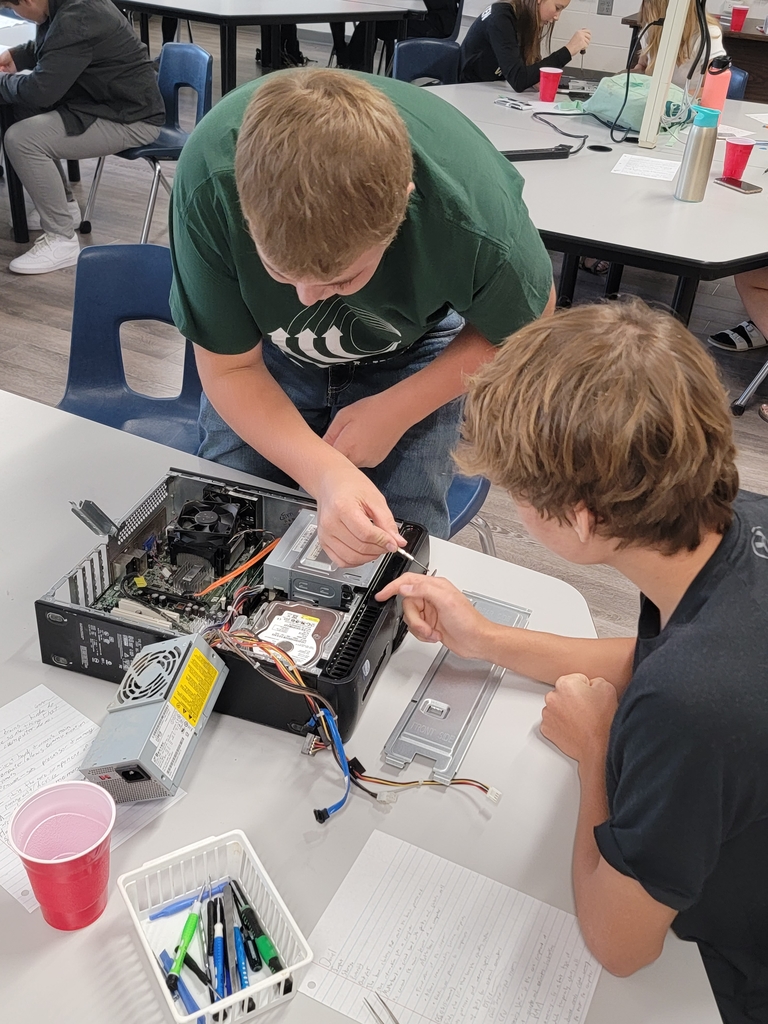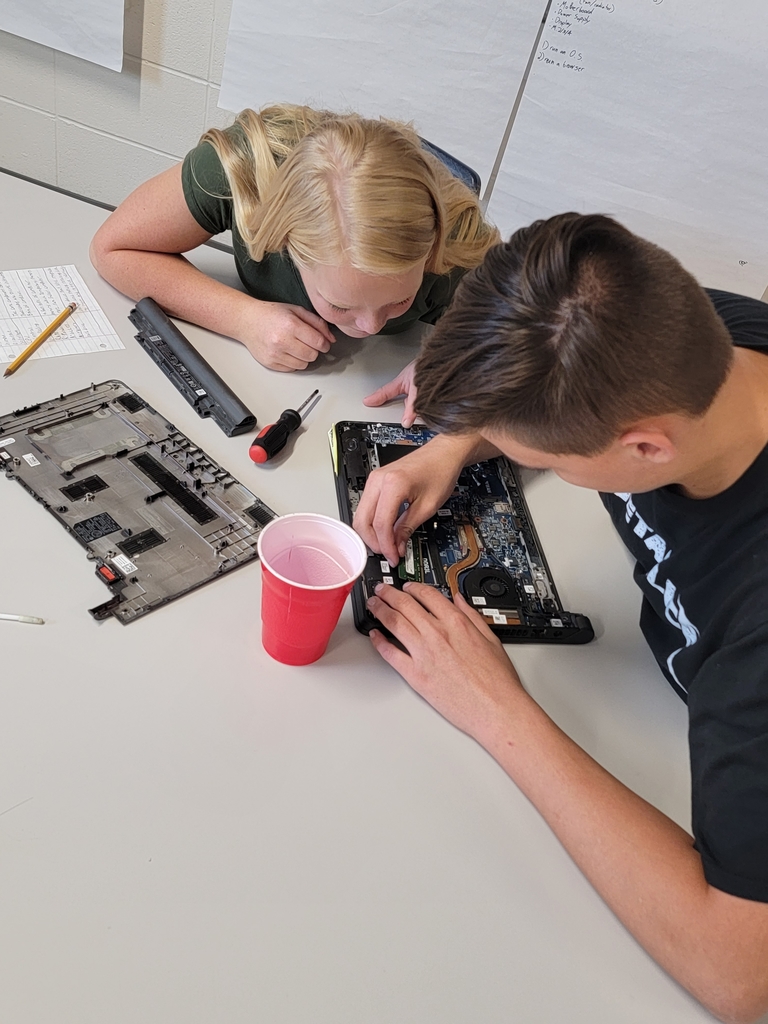 Reminder!!! All BHHS Athletes and Pep Band members need a student activity ticket! Tickets can be purchased at games or in the business office. You can purchase tickets on line by calling Danni in the Business Office who will add them to the Campus Parent portal to pay, students then can pick up their ticket from the office. All activity tickets can be purchased at games or in the business office. GO BRAVES!

The Junior High football game tomorrow against Leola/Frederick has been postponed. We are working on rescheduling the game.

Join Us as we Crown our 21-22 Homecoming King and Queen! Homecoming Coronation will be moved to Wed. Sept. 8th @ 7:30 due to scheduling conflicts. Coronation is located at the Tennis Courts. Royalty Candidates are Owen S., Carter E., Aidan F., Jenna W. Chloe F. and Ashlynn K. Congrats to all on your nominations and Good Luck! GO BRAVES!!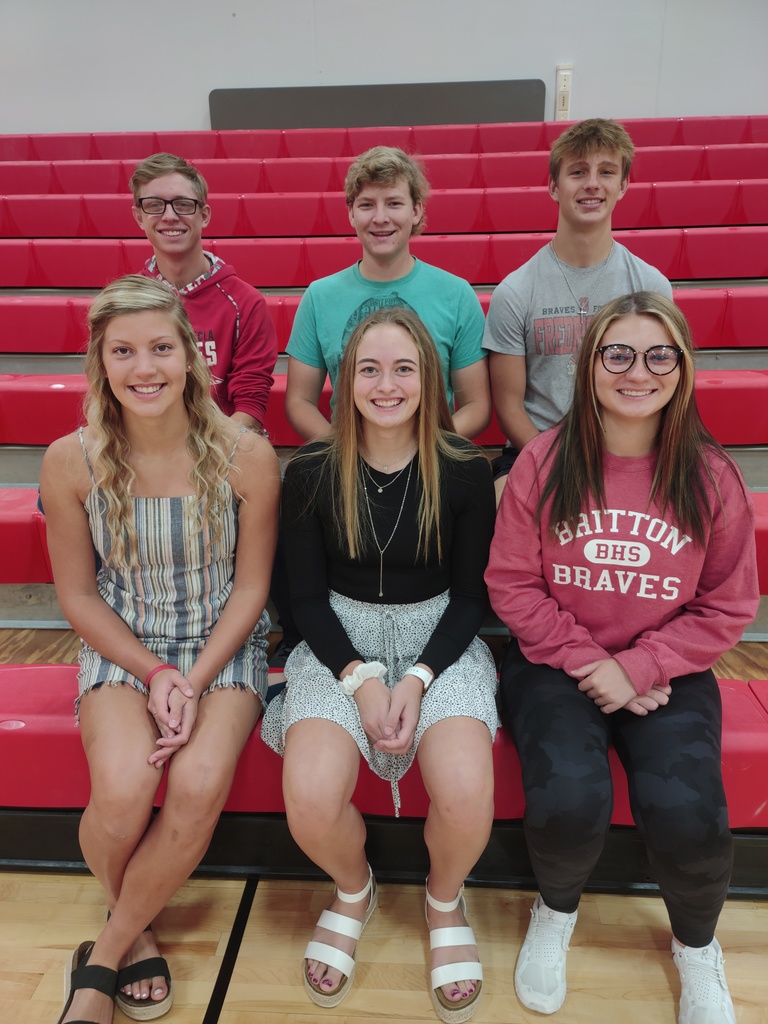 BHHS wants to remind all families that it is important to visit our website often and download the BHHS App for your smart phone. This is the best way to get any information regarding all schools. Please pass the message on to other families on how you get your information regarding school happenings!! GO BRAVES!
We have had our School Nutrition Program application for the 21-22 school year approved, Britton-Hecla School District will be offering a free breakfast meal and a free lunch meal to ALL learners enrolled at the Britton-Hecla School District. In April the Federal Government made it possible to extend the free meals to all families for the 21-22 school year. If your learner wishes to purchase extra milk, extra entrée, or items from the student stores students will need to have money in their meal accounts for those items. If your learner brings lunch from home and wants to purchase milk you will need to have money in their meal account for that purchase.

I would like to try to clear up some confusion concerning our live feed for athletic contests through NFHS. Any school that has received community sponsorship for the feed makes the games available for free. So if we are traveling and the school we travel to has community sponsorship you can watch for free. However, some schools are still subscription based and those games will make you purchase to watch. More and more schools are getting sponsorships and eventually the hope is all will. Thanks to Agtegra, Edward Jones, BJ Ag Service, and Sand Lake Sales for sponsoring our feed. Hope that clarifies. Go Braves!!
When you are trying to access our parent portal: Go to our website, on the homepage scroll down to campus portal, click the button and choose campus parent. On the next page do not click on "New User". You will simply need to enter your credentials and log in. If you do not have a user name, or if you have forgotten your password, please get in touch with me at
traci.malpert@k12.sd.us

Parents it's important that you let the school know when your student will be absent from school. For your convenience, please feel free to use email 24/7 to notify us if your child will be gone.
traci.malpert@k12.sd.us

Picture Day is TOMORROW - Tuesday, August 31! Staff pictures will begin at 7:45, followed respectively by JH FB, JH VB, Cross Country, Elementary group photos , and any K-12 students that haven't taken their school pictures .

Hey all! Bikes belong in the bike rack, not on the sidewalks.

Are you ready for some football?! Our BH football team travels to Castlewood today. Game starts at 7:00. Go Big Red!

We are excited to announce our Homecoming King and Queen candidates! Queen: Chloe F, Ashlynn K, Jenna W King: Carter E, Aidan F, Owen S,