Congratulations to Queen McKaelyn and King BoDell on being crowned our 2022 Homecoming Royalty at Coronation!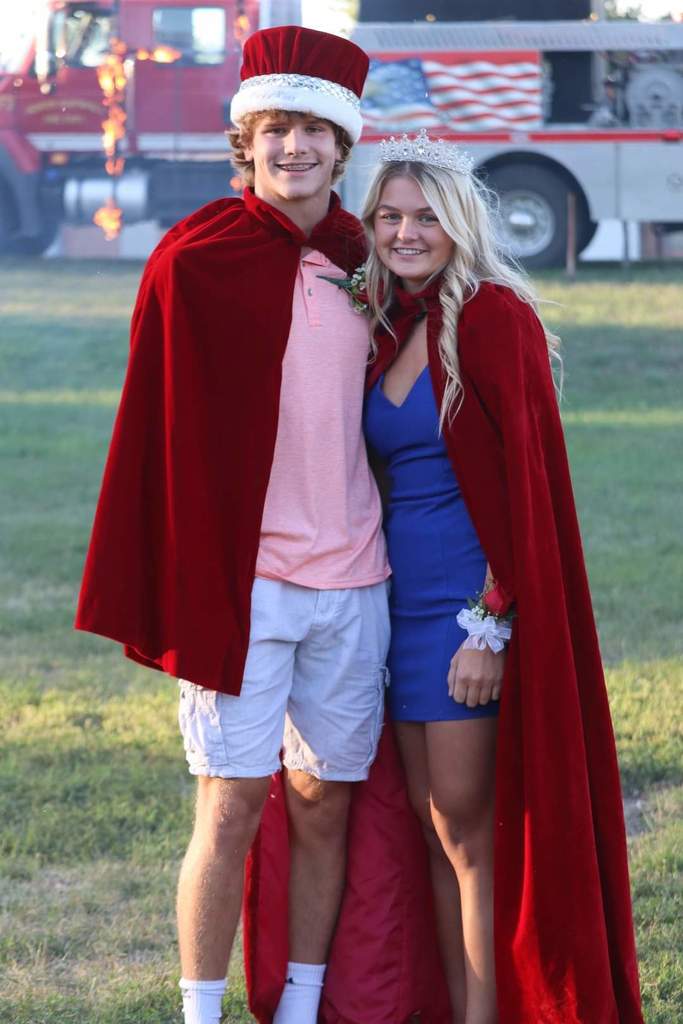 The Home BASE program is a community program that works cooperatively with the Britton-Hecla School District. The program will provide complimentary snacks and meals to students who may need additional food resources over the weekends during the 2022-23 school year. Any child enrolled in the Britton-Hecla School District may be eligible to participate. Click on the following link for the application that can be filled out and turned into the office.
https://5il.co/xib4

Any area business that would like their windows decorated for homecoming, please contact Mrs. Symens.
stephanie.symens@k12.sd.us
or call the school and let the office know.

The Britton-Hecla Braves football team travels to Florence tonight to take on the Florence/Henry Falcons. Game starts at 7 pm. #gobigred
The 2021-2022 yearbooks are here! They have been delivered to the students in school, but if you graduated last year, your yearbook was sent home with a sibling or is in the office. Please pick it up when you get a chance.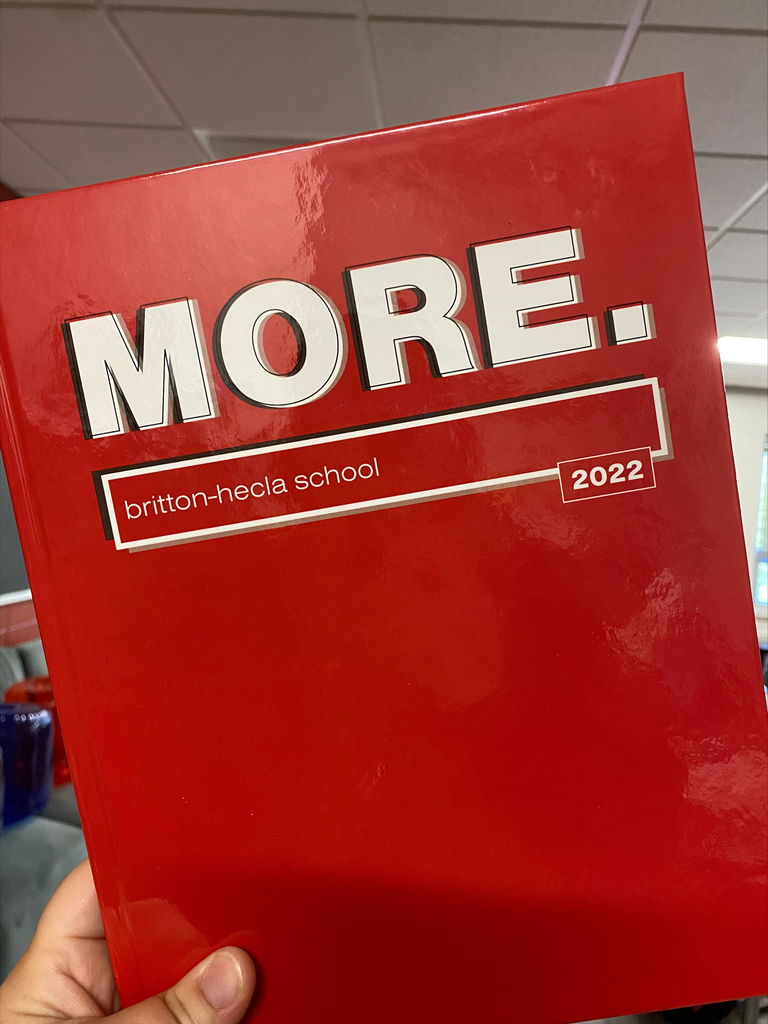 Welcome back 4th Graders!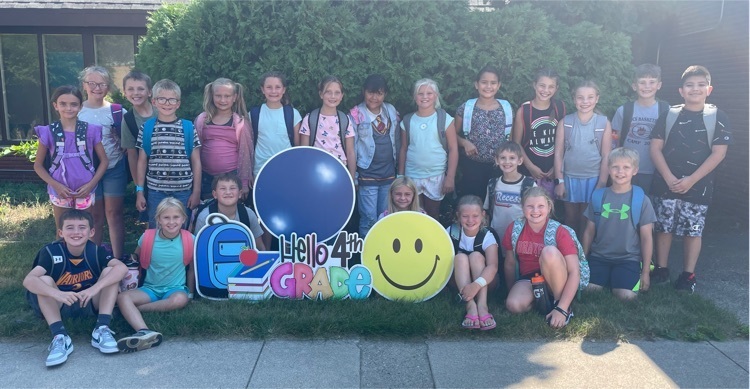 2022 Homecoming King and Queen Candidates: Gage, BoDell, Luke, Maggie, Alyssa, and McKaelyn! Coronation will be Monday, August 29th at 7:00 by the tennis courts.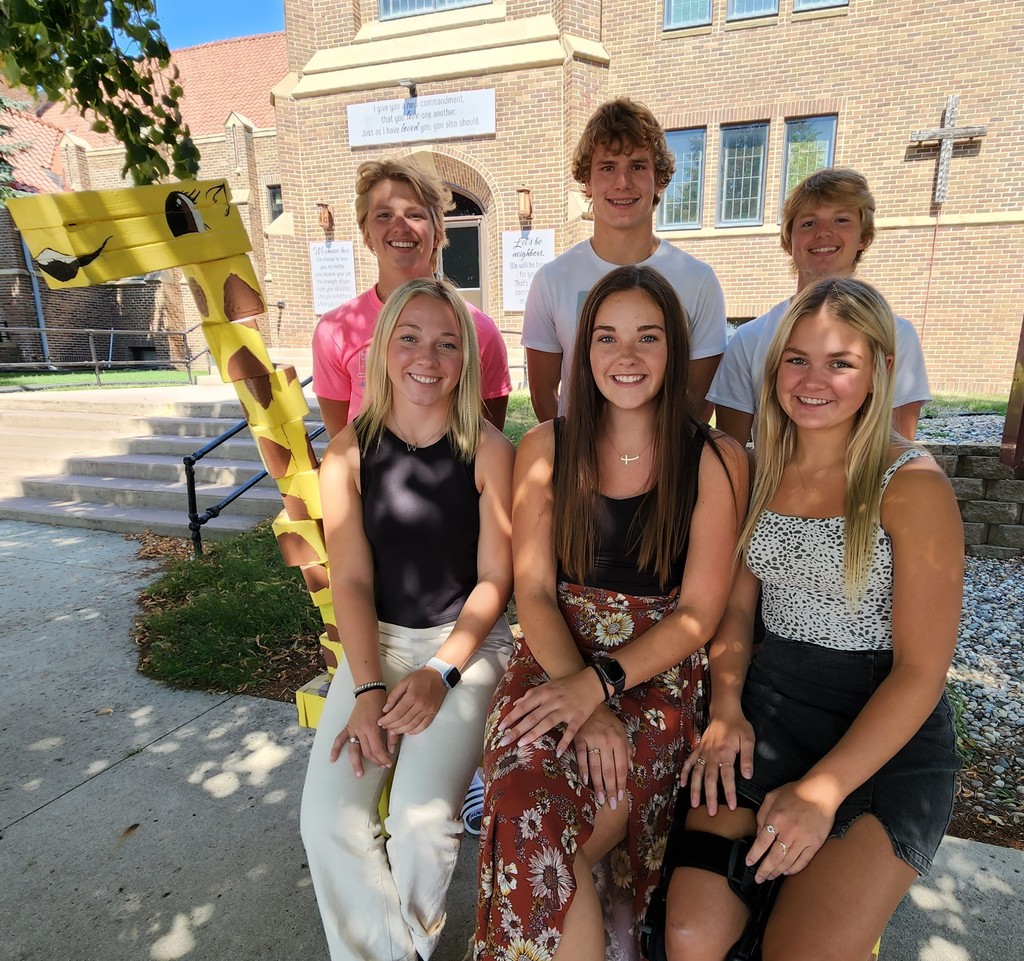 This year Homecoming is the week of August 29th. These are the spirit days: Monday - Glam and Grunge Tuesday - Disney Character Day Wednesday - Country vs Country Club Thursday - Red and White Day Go Braves!

Welcome back to a new year! Classes will begin tomorrow at 8:15, with doors open for breakfast at 7:55. K-5 students are welcome on the playground and 6-12 students are welcome in their classrooms starting at 8:00. We will see you tomorrow!

2022 Homecoming Parade Route! Community floats should be in line no later than 2:15. Meet on the north side of first Lutheran Church, facing east. The parade will begin promptly at 2:30. We will turn south on Main, turn west on Hwy 10, turn north on 13th Ave, then disband.

We are excited to welcome everyone to the first home football game this evening against Great Plains Lutheran beginning at 7:00! Reminder that children/students 2nd grade and under need to be sitting with their parents or an adult at the game. They should not be running around or in the tail gate/concession stand area during the game. No side football games are allowed. Parents thank you for your help with this. Go Braves!!
Juniors and seniors who are signed up for dual credit: Remember, your classes start on MONDAY. Check your email for instructions or see Mrs. Anderson if you have questions.
We are still accepting caps and gowns. They can be dropped off in the main entrance of the school. Thank you!!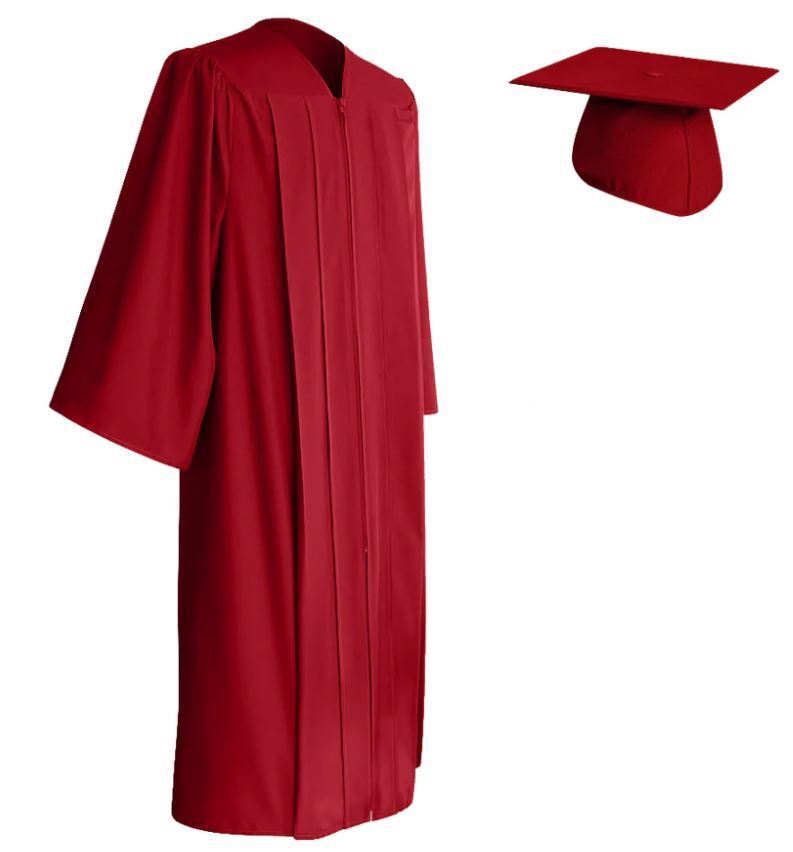 The 4H Jr. Leaders will be serving walking tacos at the home football game on Friday night!
Friday night is our first home sporting event!! If you need Activity Tickets please stop into the Business Office to get your tickets. Parents you can also pay on line for activity tickets. All you have to do is call Danni in the Business Office @605-448-2234 or email me at
danelle.elsen@k12.sd.us
to get them added to your Campus Parent Portal. GO BRAVES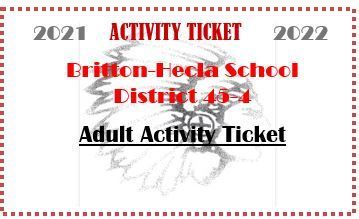 We are excited to welcome you to the 2022-2023 school year! Reminder of the open house from 4:00-6:00 today!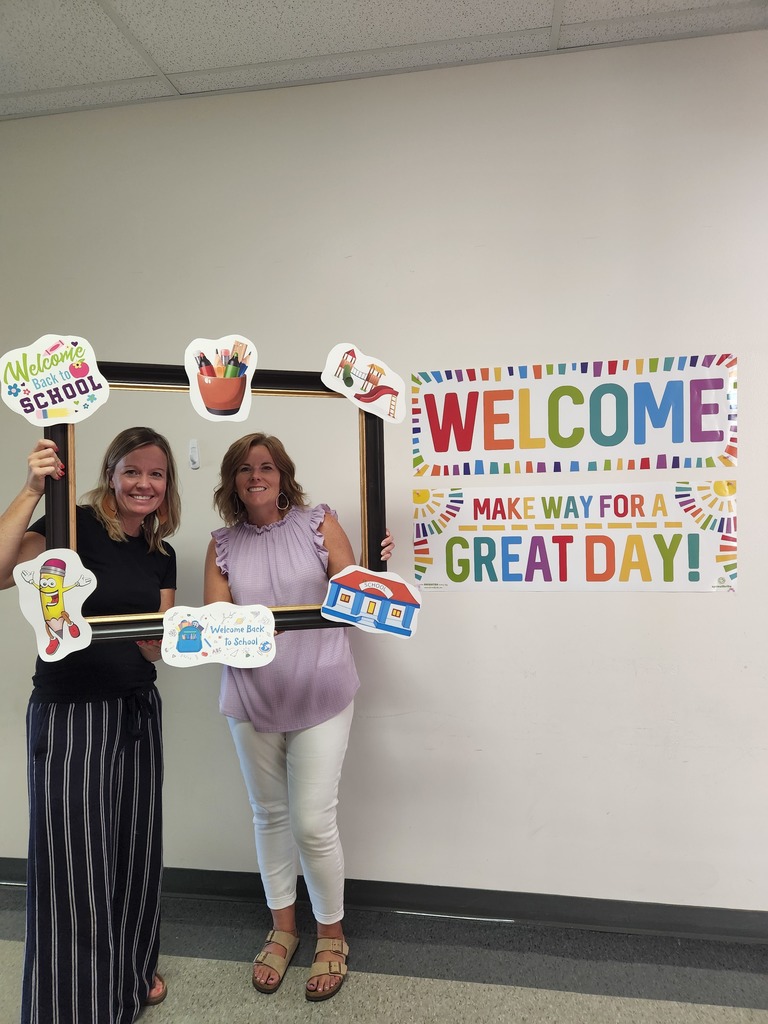 Free and Reduced Applications can now be picked up and dropped at the school or be printed using the following link.
https://5il.co/psn9
Do you wonder what Free and Reduced Applications are used for besides providing free and or reduced meals for students? Click the following link for more details.
https://5il.co/1g444
Also Venture Communications has a great offer regarding the Affordable Connectivity Program available click the following link for more details
https://5il.co/1g49d
Marshall County Healthcare will be on site providing Vaccines during the Open House. VACCINES AVAILABLE MIDDLE SCHOOLERS AND 16 YEARS AND OLDER LOCATED IN WRESTLING ROOM TIME: 4-6PM AUGUST 16TH. MIDDLE SCHOOLERS NEED: TDAP AND MENINGOCOCCAL 16 YEARS AND OLDER Vaccines Available if you choose (not required): BOOSTER OF MENINGOCOCCAL AND MENINGOCOCCAL B CONSENTS AVAILABLE ON SITE or by clicking the following link
https://5il.co/1g45p
WITH PARENT AND INSURANCE CARE ANY QUESTIONS PLEASE CALL MARSHALL COUNTY HEALTHCARE CENTER605-448- 5953 OPT 2, JOYCE CHAPIN RN

Elementary Students: Find your class list on the north main doors! We are so excited to see you!
Britton-Hecla offers a Funtastic/OST program for our elementary students that are needing afterschool care. Mrs. Carol Beck is the Director of the program which is state licensed and provides a fun and safe environment for your child. Hours of operation are 3:20 PM-5:30PM. The program follows the school year and is closed on the same days as school, and follows weather closings or early dismissals. Each day when students are dismissed from school they check in with the Funtastic Club Staff at the main hallway by the south elementary entrance doors. After check-in, the student's afternoon begins with a snack then there will be fun activities to follow. If you are interested in registering your child for Funtastic Club contact Mrs. Beck by emailing her
carol.beck@k12.sd.us
or calling 605-448-1242. Tuition for OST is $80/month for a single child, $105/month for a family, $70 for a ten time punch card. A monthly calendar needs to be filled out for each child. If you only need a day, there is also a $7.00/per day drop in rate. Parents must call ahead and arrange this with Mrs. Beck so that staffing is correct for the day. Tuition is due at the beginning of each month and can be paid by check/cash in the schools Business Office, to Mrs. Beck or OST Staff. Also available this school year you can use CAMPUS Parent Portal to pay with a credit/debit card. Parents will need to have a Parent Portal Login to utilize this option and contact Danelle Elsen in the Business Office.