5th Grade Parents: Please join us this Friday, May 14th at 12:30 p.m. in the Amacher for a quick send off and recognition for our fifth graders. Doors will open at 12:15 p.m. If you are unable to attend, watch our social media platforms for photos!


The Britton American Legion Auxiliary Poppy Poster Winners! Class I winners: 1- Ella S, 2- Tanasia T and 3- Levi M Class II winners: 1-Lincoln K, 2-Noah S, 3- Elena M Class III winners: 1- Maddox N, 2 - Jordyn N, 3- Karlie Z Class IV winners: 1- Emma K, 2- Faith S, 3- Evelynn T Class V winners : 1- Kaylie T, 2- Ellie F, 3- Tucker M Class VI winners: 1 - Sarah H, 2- Noah O Best of luck to all of the first place winners that now move on to the district level!

There will be a wrestling meeting on Wednesday, May 12th at 4:00 in the wrestling room. All equipment should be turned in at this time. Students 6th-12th in the 21-22 school year that are interested in wrestling are invited to the meeting.

Fourth Grade Musical this Wednesday, May 12th at 2:30 p.m. in the Amacher Auditorium! Doors will open at 2:15 p.m.

Thank you, thank you to all who supported our Teacher Appreciation Week!

BHHS wants to Thank Donny Monson for 15 years of service to our school. Congratulations on your retirement Donny!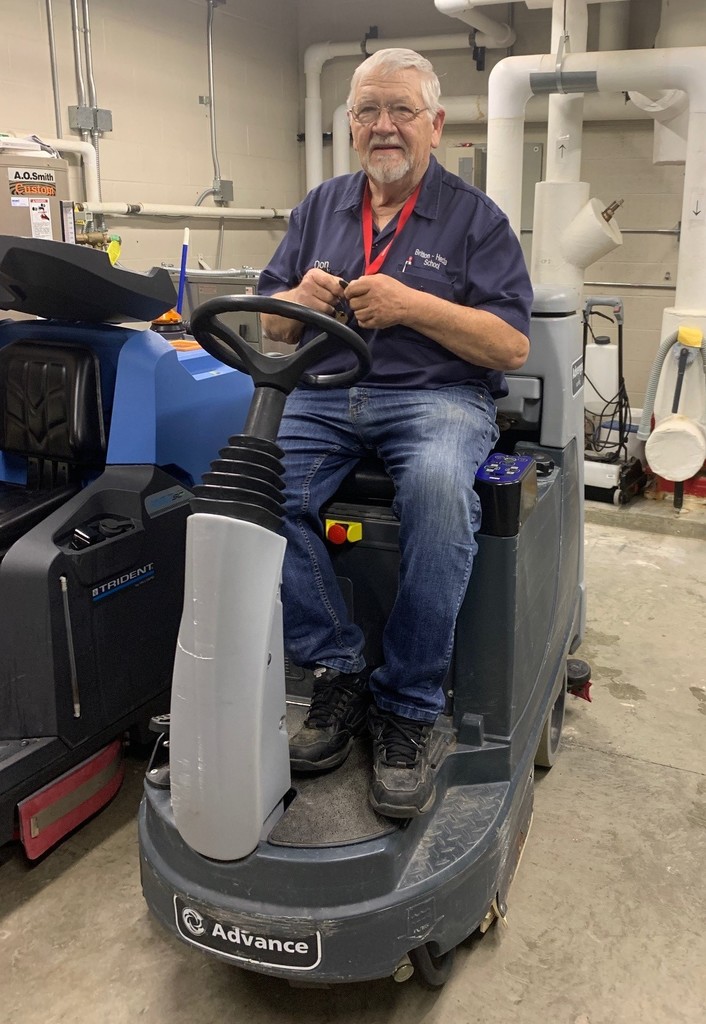 All library books are due back to the library by Monday, May 10th.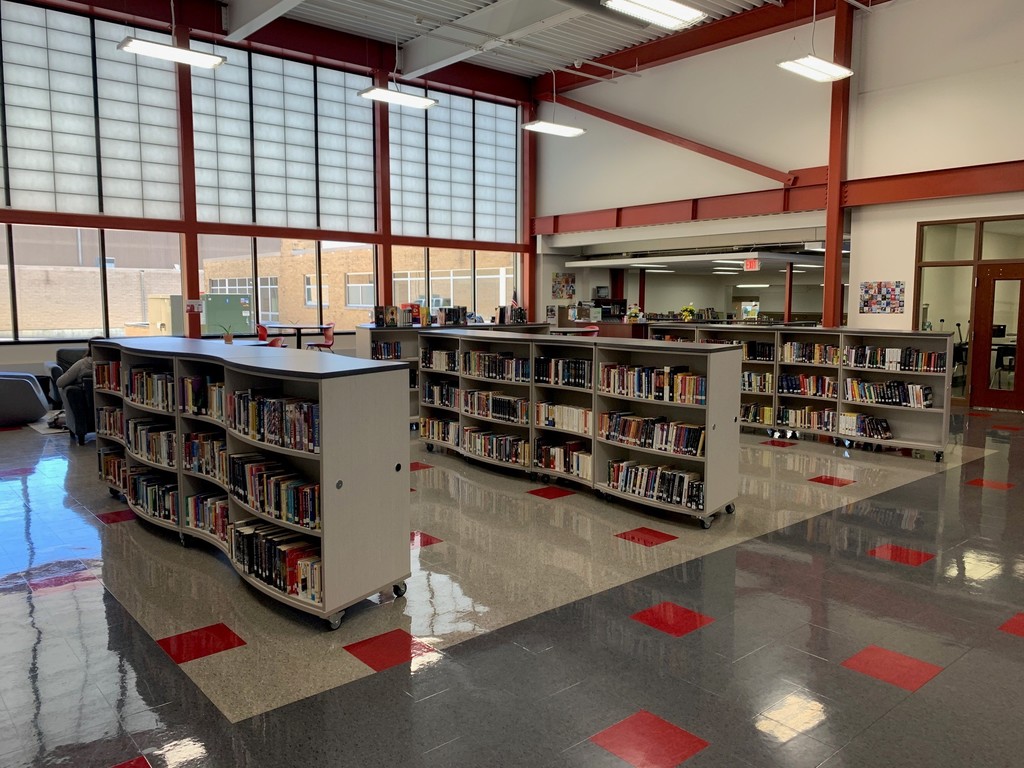 We are hiring! BHHS is looking for maintenance/custodian applicants to join our team! Visit the website for job details and application!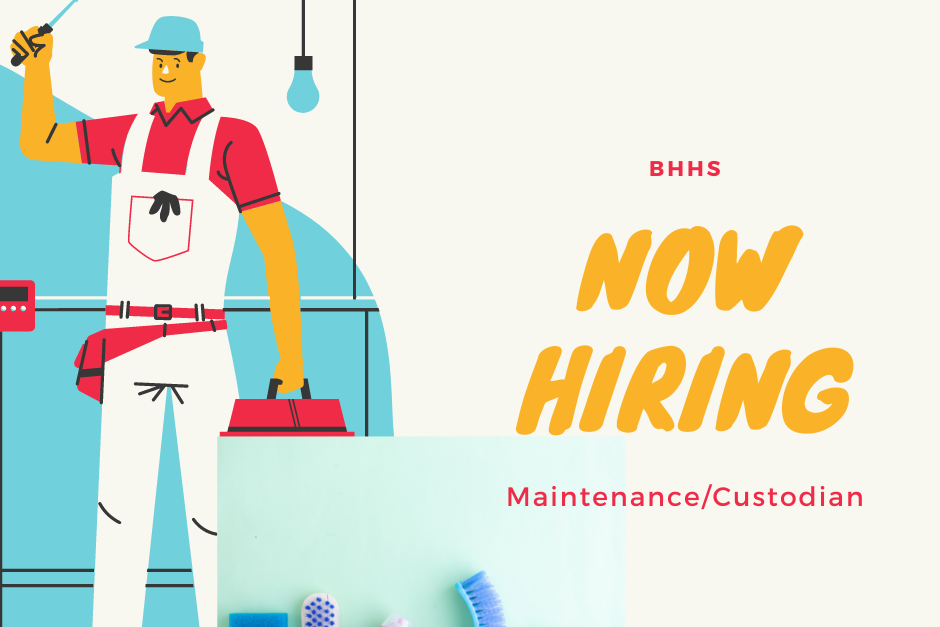 **Menu Change** Friday May 7th we will serve Corn Dogs. Monday the 10th will be Fish Nuggets.

Congratulations Joel James for getting a Hole in One on hole #5 at the Britton Country Club!!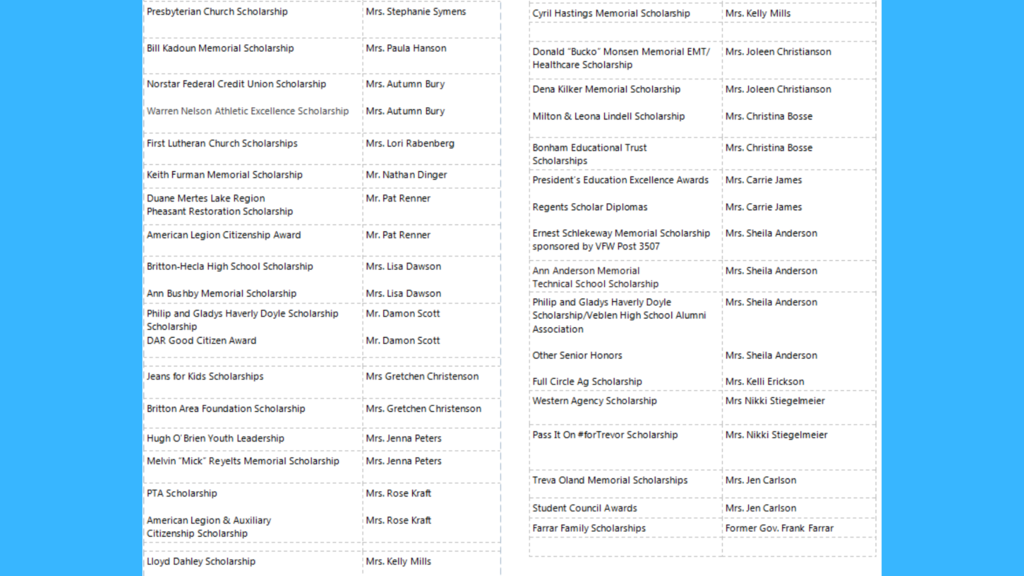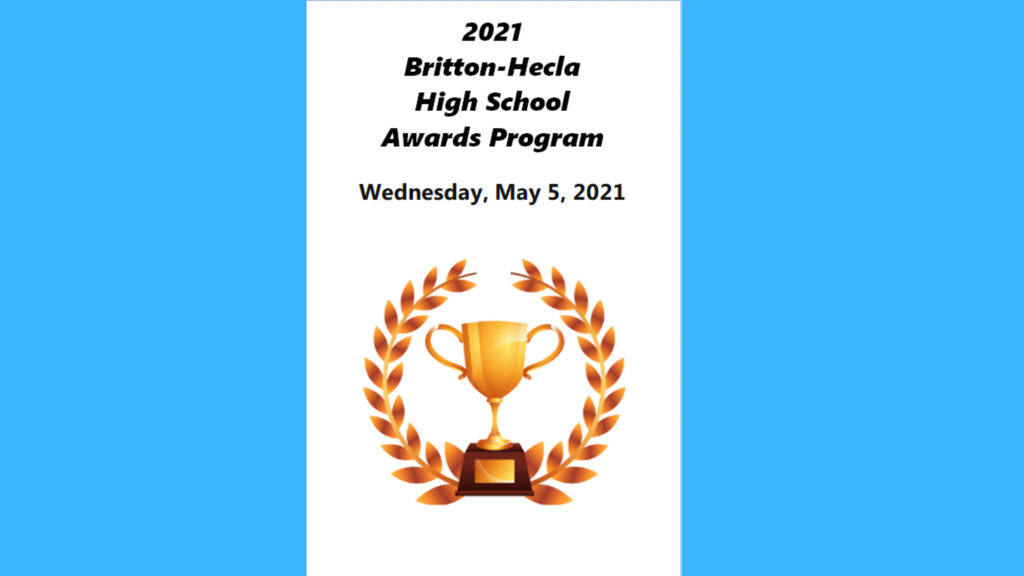 A huge congratulations to Mrs. Jenna Peters on being selected as the Region 4 Teacher of the Year! She is one of five who are now candidates for the SD Teacher of the Year!!

Thank you for a great day, Colorful Creations!

JH track in Webster today beginning at 4:00. Good luck BH tracksters!

Seniors: Baccalaureate will be May 5 at 6pm at the Presbyterian Church. The Senior supper and short program will be at First Lutheran Church following Baccalaureate.

The BHHS eSports team is set up and ready to collect your tech to recycle. If you need us to do a pick up, please call Stacy Bennett at 605-448-2234 EXT 1317.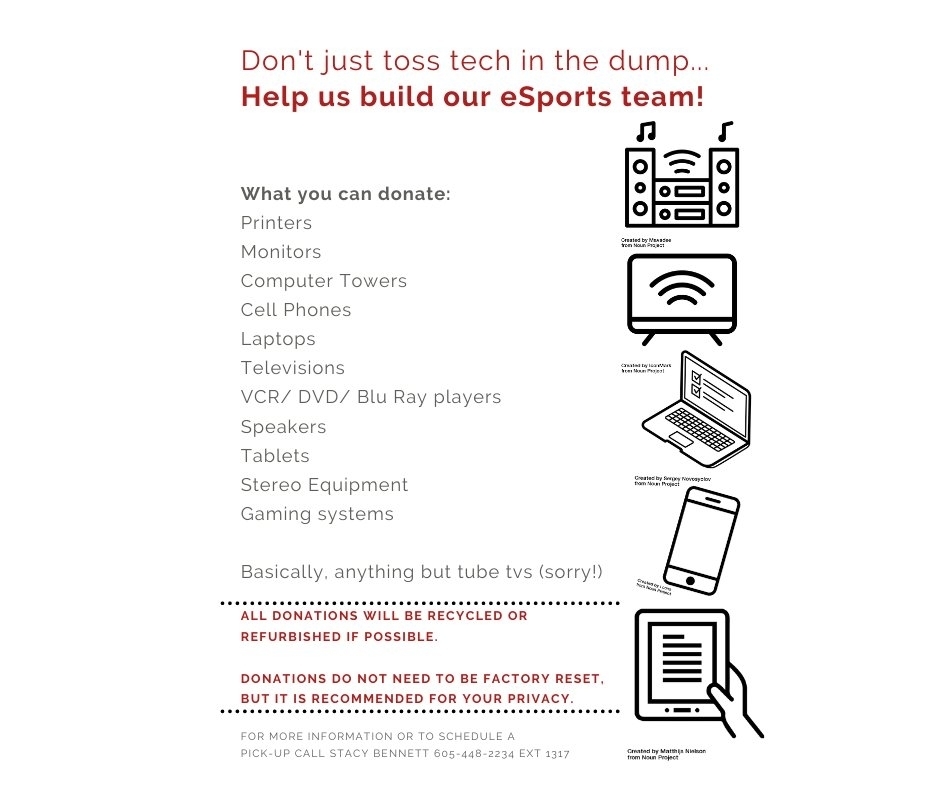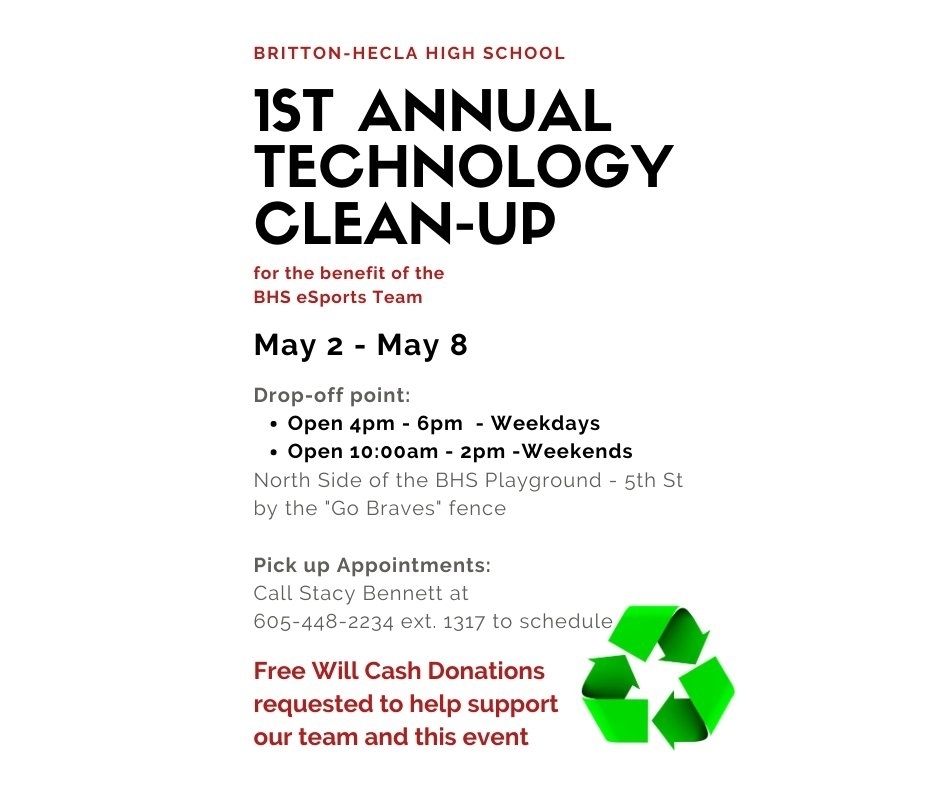 Good luck BH varsity tracksters at the meet in Webster beginning at 1:00 today! Go Braves!

Tech Clean Up Event - May 2-8 - to help build the BHS eSports Team by donating your old tech and a free will donation. Please note the location, times, and donations that will be accepted. Thank you for your support!