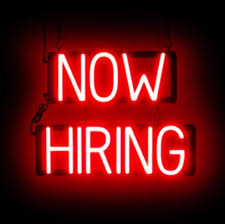 Kitchen/Cook or Dish Washer Staff
Britton-Hecla School District is looking for a cook/kitchen staff member to help with the preparation of meals. Kitchen staff must be able to prepare and serve large quantities of food from established recipes and menus. Store prepared food, and serve food to students during meal times. Clean kitchen and working areas at beginning and end of shifts, and throughout the day. Staff need to complete a background check.
If interested in position at the Britton-Hecla School fill out the above application and send to:
Britton-Hecla School District
Attention: Steve Benson
PO Box 190
Britton SD 57430 or
email steve.benson@k12.sd.us
School Year 2022-2023 Openings
Custodian Open for the 2022-2023SY
We are looking for a custodian for the 22-23 school year. We are looking for a responsible custodian to maintain and protect our facilities. The external and internal appearance of a building reflects on the occupants. It is important for a custodian, or janitor, to be careful and thorough in working, cleaning and tidying the premises, as well as preventing vandalism.
Responsibilities
Ensure spaces are prepared for the next day by taking out trash, tidying furniture and dusting surfaces

Sweep and mop floors and vacuum carpets

Wash and sanitize toilets, sinks and showers and restock disposables (e.g. soap)

Wipe mirrors and windows

Maintain outer premises by watering plants, mowing lawn, cleaning entrances

Utilize insecticides to prevent infestation by dangerous pests

Perform maintenance and minor repairs (replacing broken switches, fixing door handles, minor leaks etc.)

Report major damages and oversee repairs

Secure facilities after operating hours by locking doors, closing windows and setting up the alarm

Undertake occasional custodial and janitorial tasks (shoveling snow from the sidewalk, lifting heavy items, moving chairs etc.)
Requirements and skills
Proven experience as custodian, janitor or in a similar role

Knowledge of use and maintenance of industrial cleaning equipment and appliances

Knowledge of safe disposal of chemical liquids and other hazardous components

Familiarity with basic landscaping and handyman practices

Attention to detail and conscientiousness

Very good physical condition and strength

High school diploma is preferred but not required
Custodian responsibilities include:
Ensuring spaces are prepared for the next day by taking out trash, tidying furniture and dusting surfaces

Sweeping and mopping floors, vacuuming carpets

Washing and sanitizing toilets, sinks and showers and restocking disposables
Para Positions Open for the 2022-2023SY
Job Description
At Britton-Hecla School District , we pride ourselves on giving students a vibrant learning experience in a welcoming environment. Our teachers count on paraprofessionals to bring the best to the classroom every day. We're searching for a qualified paraprofessional to join us in delivering the high-quality learning experiences we're known for. The ideal candidate has prior experience in this role, and is flexible to adapt to the changing nature of the demands of the class. He or she will work closely with an assigned teacher and support them in their duties. Typical tasks include; working with students in groups and individually during lessons, assisting with lessons and materials, grading homework and supervising students in a variety of capacities. The thriving paraprofessional is caring, compassionate, and committed to each student's success.
Objectives of this Role
Provide instructional reinforcement under the direction of the classroom teacher in executing lesson plans

Serve as a positive, nurturing guide for students

Model professional and ethical standards when dealing with students, parents, staff, and community, following and upholding school rules and standards

Safely supervise students in both instructional and assessment activities in and out of the classroom

Participate in planning sessions with the learning team, communicating with parents and school officials as needed
Skills and Qualifications
High school diploma or GED required

Proven experience working with students (preferred)

Effective communication skills; oral, written, and visual with adults and children

Understanding of basic principles of childhood development

Familiarity with educational software or willingness to learn
Coaching Positions Open for the 2022-2023SY
Jr. High Volleyball Coach: Organize and manage an effective middle school volleyball program in association with Head Coach. Assist Head Coach to train volley ball team by providing technical, non-technical and administrative support. Participate in all coach meetings at various levels and organizations to keep track of latest information and techniques regarding games. Monitor academic progress of student athletes and facilitate participation in summer camp according to institute's rules and regulations. Monitor academic performance and general behavior of student athletes to ensure students perform their studies along with active involvement in volleyball games. Organize, conduct and evaluate individual and team practices, training sessions and various competitions on regular basis to ensure team's progress. Train student-athletes in fundamental volleyball mechanics and techniques and review performance of individual players for providing feedback. Assist and provide guidance to all volleyball players on court and ensure players receive adequate professional support. Assist Head Coach to maintain equipment inventory for volleyball. Provide guidance and counseling to student-athletes on athletic, academic and personal issues as required. Develop and implement strategies to develop effective student athletes' physical fitness. Administer team and facilitate spirit of sportsmanship, social development and positive relationship in student athletes. Prepare and circulate press release to media as part of media and communication strategy.
Fine Arts One Act Play Director Open for the 2022-2023SY
Bus Drivers are needed for the 2022-2023SY
To transport students to and from school and other sites within designated route(s) and to ensure the safety of the student passengers while in a school vehicle. This job class is responsible for the safe operation of a school bus and for ensuring the safety of student passengers while meeting established bus schedules. TYPICAL DUTIES: Drives a school transportation vehicle within a prescribe route(s) in accordance with time schedules; picking up and discharging students at designated stops. Transports students and teachers on field trips to various locations; planning necessary route(s) and stops as needed. Maintains order and proper discipline of student passengers according to district policy. Conduct safety and operational inspection of assigned vehicle daily. Reports needed mechanical repairs when necessary. Services buses with gas, diesel fuel, and oil; checks and when necessary fills tires and batteries. Performs periodical safety drills as required by law; completing necessary reports upon request. Maintains cleanliness of vehicle to ensure safe operating condition. Completes periodic mileage and other reports including passenger counts. Operates a two-way radio. Performs related duties as required. Bus Drivers need a CDL with a Bus Driving Endorsement.
If interested in position at the Britton-Hecla School fill out the above application and send to:
Britton-Hecla School District
Attention: Steve Benson
PO Box 190
Britton SD 57430 or
email steve.benson@k12.sd.us
The Britton-Hecla School District does not discriminate on the basis of sex, race, color, religion, age, national origin or handicap in its programs and activities or employment practices and policies.
All applicants need to pass a background check before working at the school~ per SDCL 13-10-12.